A word from the President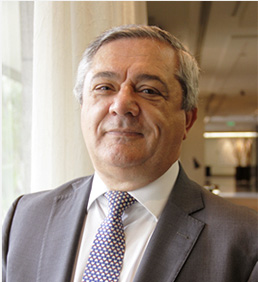 Leasing market: the adoption in Brazil of the IRFS rules
The implementation of IFRS 16 (International Financial Reporting Standards), the new accounting rules effective from January 2019, is one of the great challenges for the leasing industry. IFRS 16 will have a major impact on leasing companies, with development over business. The new accounting standard represents a new structure and form of registration, contributing to improve the quality of financial statements.  We are facing a profound change for the leasing companies, in patrimonial structure business.
IFRS 16 text defines what is leasing and establishes the characteristics of other types of contracts that must have the same treatment, making it fundamental to understand how the implementation of the new accounting record model will be implemented in practice, so that compliance with the standard occurs now revised.
Given the relevance of the theme to the improvement of the Brazilian leasing market, ABEL, from the very beginning, has actively took part in during the entire process. We followed closely the discussions on the international convergence of the new rules and made, in 2015, a first-hand presentation of the draft of IFRS 16 to market partners.
On the following year, 2016, we held seminars to understand the measures proposed by the IASB (International Accounting Standards Board) with the participation of the FASB (Financial Accounting Standards Board).  The events promoted by ABEL leasing companies, national market regulators, such as the Brazilian Central Bank and the Securities and Exchange Commission of Brazil (CVM).
The challenge now faced by leasing companies is to organize themselves for the adoption and unification of accounting procedures. Given the complexity of adopting the new rules and their impact on the balance sheets of leasing companies, we have been working to prepare companies and leasing market professionals to deal with the new accounting framework. In this regard, we held a workshop in June 2018 that included auditing companies such as Ernst Young, KPMG and PWC, as well as representatives of Abel.
We saw in the international convergence of the rules an opportunity to flexibilize the commercial lease and contribute to the development of the activity in the country.
Simultaneously to the work to adapt to the new international regulation, we remain committed to restoring legal certainty in leasing operations, which should occur with the simplification of the tax collection process, which should only be achieved with the so-called Fiscal Reform.  The way in which the tax model is structured stimulates the judicialization that impinges on all spheres of our Courts.
We are confident that this will be a banner of the new government that will take office in 2019, which would help unlock not only the leasing market, but the national economy, providing alternatives for modernizing our industrial park and increasing productivity in all segments of the national economy.